2021-2022 MOA Board of Directors Election Slate
Ryan Wally, OD
Secretary-Treasurer
Oct 2021 – Oct 2022
Josh Hatfield, OD
District 1
Unexpired Term through Oct 2022
Monique Carr, OD
District 4
Oct 2021 – Oct 2024
Hilari McFarland, OD
District 5
Oct 2021 – Oct 2024
Michael Phillips, OD
At-Large
Oct 2021 – Oct 2024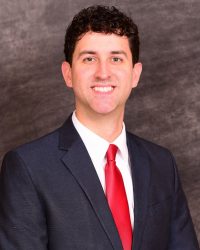 Dr. Wally, a partner at Oxford Eye Clinic and Optical, has been a member of MOA since 2008. Since becoming an MOA member, he has served in a variety of positions, including Chairman of the Legislative Committee and a member of the MOA Board of Directors. He was selected to the inaugural Leadership Optometry class. 
Dr. Wally lectures to pre-optometry students at Ole Miss through the Health Professions Advising Office. "With our clinic located in a college town, I feel it is important to mentor and guide aspiring young doctors early in their optometric journey," he said.
A 2004 Phi Beta Kappa graduate of the University of Mississippi, he earned his Doctor of Optometry degree from the University of Alabama at Birmingham School of Optometry. At UAB he was inducted into Beta Sigma Kappa international optometric honor society. His community service includes being president-elect of the Rotary Club of Oxford and a member of the Community Investment Committee of the United Way of Oxford-Lafayette County.
Dr. Wally is married to his wife, Allison and they are the parents of two young children, Hayden and Andrew. They are members of the Oxford School District Booster Club and the Bramlett Elementary and Oxford Intermediate School PTOs. They are members of Oxford University United Methodist Church where they participate in the music ministry.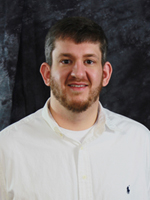 Dr. Hatfield graduated in 2009 from Southern College of Optometry, where he served as vice president of the Mississippi Optometric Student Association. After graduation he began working at Total Eye Care alongside Dr. Steve Beaty, and in 2012 he purchased the practice.
Dr. Hatfield continues to be an active member of MOA and has served on the Young OD committee, on the OFP PAC board, and is a graduate of the MOA's inaugural Leadership Optometry class of 2015-2016. He has remained an active member of the American Optometric Association and the Mississippi Optometric Association.
Dr. Hatfield is active in vision-related community projects and helps organize an annual Kids Day event with the Total Eye Care staff. The event includes free vision screenings, children's eye exams, and discounted prices on children's eyewear. He also participates in the community's annual Halloween festival, and Total Eye Care regularly sponsors local little-league sports teams.
In addition to youth eye care, Dr. Hatfield provides onsite care for local nursing homes and for residents of assisted-living and mental-health facilities and has provided vision screenings during Itawamba Community College's Senior Citizen Health Fair. Dr. Hatfield has written monthly articles for the Itawamba County Times to build community awareness of ocular health and eye-related issues.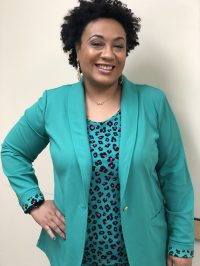 DeAndre "Monique" Carr Stevens is a native of Clinton, MS and practices in Byram, MS. She is married to Stan Stevens of Pearl, MS and has three children,
Harmony, Justice, and Jasmine. She is a member of the AOA, MOA, and NOA where she is currently the national secretary.
Her priorities are being focused on God's plan for her life in optometry, several direct sales companies, her family and her community.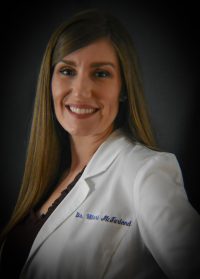 Hilari McFarland hails from Purvis, Mississippi, where she currently operates one of her two private practices. Dr. McFarland graduated from the University of Southern Mississippi in 2006. Upon completing her Optometry education at Southern College of Optometry in Memphis, Tennessee in 2010 where she graduated summa cum laude, and completing a 1 year residency in Geriatrics and Ocular Disease in Saint Louis, Missouri, she returned to the Pine Belt.
In addition to her Purvis, Mississippi practice, her primary practice is located in West Hattiesburg. Her professional memberships and distinctions include active membership in MOA since 2006, currently serves on the MOA board for district 5, Committee Chair for Industry Liaison, and induction as a Fellow of the American Academy of Optometry in 2012.
As a member of the 2016-2017 Leadership Optometry class, she and her colleagues designed a convenient handout available to use in the schools to help parents and teachers identify children with visual problems. Currently she is the official eye care provider for the University of Southern Mississippi Athletics. Dr. McFarland was awarded the Lion Hearted award by the Pine Belt Lions Club for her outstanding community service, providing pro-bono eye exams to underserved Mississippians.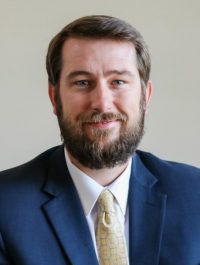 A native of Olive Branch, MS, I received my Bachelor's degree in Biology from Millsaps College in 2003 and my Doctorate of Optometry from Southern College of Optometry in 2007. I am a member of the Lions Club, American Optometric Association and Mississippi Optometric Association, where I have served on the board of directors and served on multiple committees. I'm a partner at Professional Eyecare Associates, a multi-location primary eyecare group in central Mississippi. I live in Madison, MS attend Meadowbrook Church of Christ in Jackson MS. My wife Cassie and I have four children; Virginia 14,  Max 13, Eliza 9 and Rachel 6. My hobbies include fishing, hunting, and attending/coaching sporting events. My occupational interests include contact lenses, treating ocular diseases and post-operative care.